NOUS   SOMMES RETRAITÉS DE L'ÉLEVAGE 

WE RETIRED FROM BREEDING 

MONICAGIORDANO525@GMAIL.COM

             450-372-5886

I CAN TAKE PHONE CALLS FROM 8 A.M. TO 11 AM, AND

OR FROM 1 P.M. TO 3 P.M. EASTERN STANDARD TIME

-----------------------------------------------------------------------------------

JE PEUX PRENDRE DES APPELS 

ENTRE 8 A.M. ET 11 A.M.

OU ENTRE

1 P.M. ET 3 P.M. HEURE DE L'EST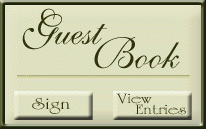 chihuahuas

poil court

short coat

TINY BINKY BOY

TRÈS PETIT BINKY GARÇON

chihuahua poil court

short coat chihuahua

Moi, Monica, en 2012 

avec des bébés à la pouponniere

Me, Monica with babies in our

nursery in 2012

We added the brussel griffon breed about 5 years after starting our chihuahua breeding

raising long and short coats and retired from breeding  brussels griffons in 2021.

On a commencé à ajouter la race griffon bruxellois environ 5 ans après la race chihuahua

dans la variété poil long et poil court se retraitant de la race aussi en 2021.

POUR TOUS CEUX QUI ONT ADOPTÉS DE NOTRE ÉLEVAGE, VOUS POUVEZ LAISSER DES COMMENTAIRES DANS NOTRE GUEST BOOK (LIVRE D'OR).  MERCI.

FOR ALL THOSE WHO HAVE ADOPTED FROM OUR BREEDING PROGRAM, YOU CAN ALWAYS LEAVE US COMMENTS IN OUR GUEST BOOK.  THANK YOU.

ENZO FERRARI avec Yvon.  Enzo nous a quitté  à l'été de 2021.  On l'avait gardé en chien de compagnie pour le gâter.

ENZO FERRARI with Yvon.  Enzo went to heaven the summer of 2021.  We had kept him as a pet for our family to enjoy.

Une photo de moi été 2021, chez ma belle-soeur qui a adopté la belle Midnight à sa retraite.

A picture of me, summer 2021, at my sister-in-laws home holding Midnight, which my sister-in-law adopted at her retirement from breeding.