NOUS NOUS  SOMMES RETRAITÉS DE L'ÉLEVAGE  DEPUIS 2021  

             WE RETIRED FROM BREEDING IN 2021. 

MONICAGIORDANO525@GMAIL.COM

POUR LES FAMILLES QUI ONT ADOPTÉES DE NOTRE ÉLEVAGE, VOUS POUVEZ TOUJOURS NOUS  REJOINDRE PAR COURRIEL SI VOUS AVEZ DES QUESTIONS.  MERCI.

TO ALL THE FAMILIES WHO HAVE ADOPTED FROM OUR BREEDING PROGRAM, YOU CAN ALWAYS REACH OUT TO US BY E-MAIL IF YOU HAVE ANY QUESTIONS, THANK YOU.

             450-372-5886

I CAN TAKE PHONE CALLS FROM 8 A.M. TO 11 AM, AND

OR FROM 1 P.M. TO 3 P.M. EASTERN STANDARD TIME

-----------------------------------------------------------------------------------

JE PEUX PRENDRE DES APPELS 

ENTRE 8 A.M. ET 11 A.M.

OU ENTRE

1 P.M. ET 3 P.M. HEURE DE L'EST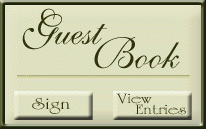 If you have adopted a puppy from us, be it a chihuahua or a brussel griffon we like to hear from you so  please leave your comments in our guest book.

Si vous avez adopté un chiot de nous, que ce soit un chihuahua

ou un griffon bruxellois, nous sommes toujours heureux si vous nous

laissez  un commentaire dans notre livre d'or, (Guest Book).

Des bébés nés ici

Babies born here

chihuahua

and brussel griffon

long coat

--------------------

chihuahua

et 

griffon bruxellois

à poil long

brussel griffon short coat

griffon bruxellois poil court

chihuahua

long coat//poil long

chihuahuas

poil court

short coat

TINY BINKY BOY

TRÈS PETIT BINKY GARÇON

chihuahua poil court

short coat chihuahua

Moi, Monica, en 2012 

avec des bébés à la pouponniere

Me, Monica with babies in our

nursery in 2012

MISS DAISY,  à l'âge de 14 ans, une gardé à sa retraite.  Nous a quitté à l'âge de 16 1/2 ans

MISS DAISY at 14 years old.  One that was kept back for us as pet  at her retirement.  She passed away at 16 1/2 years of age.

Elle en photo avec Yvon à l'âge de 8 1/2 ans.

C'était le bébé de Yvon celle-là,  et à sa retraite à 5 ans on l'a gardé pour la compagnie

C'était son amour de chichi.

Her with Yvon in this photo when she was 8 1/2 

years old.  She was Yvon's baby girl, kept back as pet for us  at her retirement when she was 5 years old.

Monica avec 1 chihuahua et 1 griffon bruxelois en 2018

Monica with 1 chihuahua and 1 brussel griffon in 2018